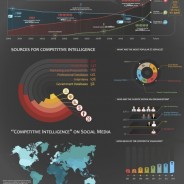 A few well-planned business dinners and the business section on the morning train used to be all that the busy entrepreneur needed to keep up to speed on trends and news in the industry.
Now, the constant proliferation of information means that entrepreneurs need to work even harder to keep up with industry-specific current events.
The following five tech tools are just what busy business owners need to keep abreast of the current situation in any field.